Watch
Watch as the three stars try to sell their bird watching movie. I haven't seen needless shilling like this since nic cage' tried to make g-force seem like a watchable movie
Feels like a big year
Ok, in fairness I was half cut when I was watching this movie but I don't think it would have made any more sense sober. The Level of talent on show is impressive: Jack black, Owen wilson and Steve Martin take the main roles, supporting cast includes Rashida Jones, Rosamund Pike, Kevin Pollack (does he count as a star anymore?) Anjelica Heuston, and fucking Brian Dennehy, with narration by...
Safe House
Yo Denzel, Glad you could take some time out from phoning it in Tony Scott movies to phone it in this piece of crap. I mean sure two oscars should be enough for anyone but does that mean you have to stop trying all together? There's little worse than a boring action film. Safe House starts out ok but as the film goes on the plot gets simultaneously thinner and more drawn out. They've...
Harvey Weinstein →
Oscar addiction anyone?
The Woman in Black
Daniel Radcliffe (Harry Plopper) gets all scared in this thrill fest from Hammer Horror. By no means a spectacular film it does however manage a fright or two along the way. Couldn't help but find Radcliffe too young for the lead though. A widowed man with a young child? Come on he is only 12 right? ***
A Dangerous Method - I never knew Carl Jung was...
Cronenberg, Mortnesen, Fassbender and…Knightley? Shoot the casting director on this one, they were doing such a great job and then they mucked it. There goes my veto of all things Knightley. That said her performance was surprisingly watchable in this thought fest (shabby Russian accent aside). The big stand out for me here was Mortensen's take on Freud. Great performance and a real...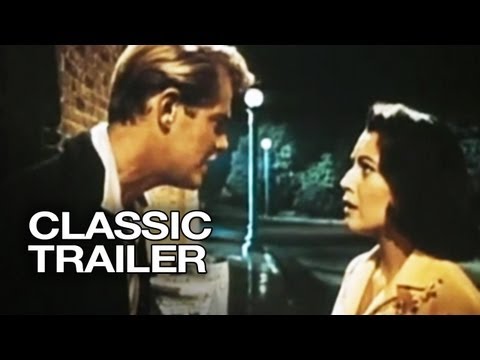 Oh the melodrama
I watched Douglas Sirk's 'Imitation of Life' last night. I can only describe it as a soap opera on a very grand scale. Watch the highs, lows, and dizzyingly quick relationships form and crumble. Blink and you'll miss the character development but there is no missing the emotional tension that hangs in the air. Rarely do you see emotions (some non sensical it must be said)...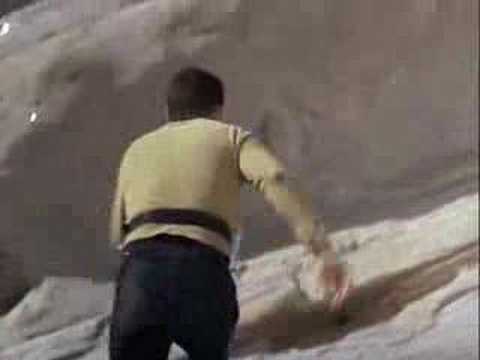 Question of the Week! #1
The best fight scene ever?
1 tag
X-Men 1st Class - Business Class
X-Men first class is the new member of the X-men franchise and another studio jumping on the superhero origin band wagon which began with Batman begins. I was looking forward to this one I love comic book movies (not really so big on comic books though), and I've liked this origin trend, most recently in 2009 when I loved that JJ Abrams Star Trek Movie. High expectations so. X-men has been...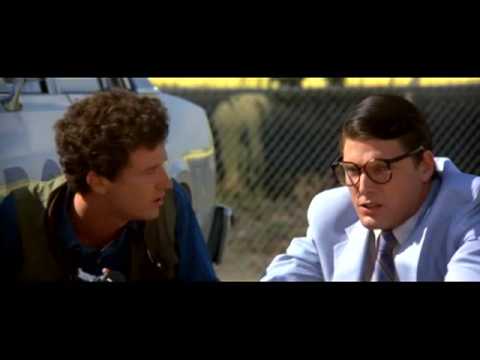 Superman III: Well maybe not so 'Super' anymore?
It was originally supposed to be called Superman vs. Superman. But the makers of Kramer vs. Kramer put a stop to that. So they went for the title Superman III.   Richard Pryor plays a guy who in the opening scenes of the movie is jobless until he sees an ad for computer programming. A few minutes later he is a genius computer programmer who can write programs that position satellites in space and...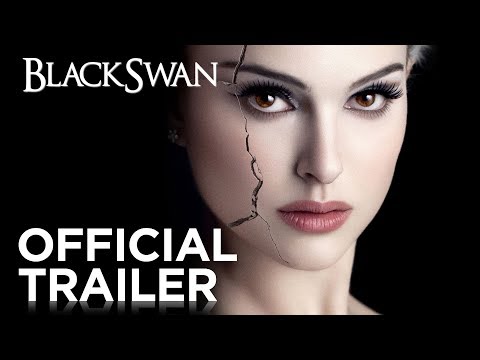 Black Swan: Dances With Swans
'Another head fuck from Aronofsky' said the guy behind me in the cinema as the credits began to roll on this fine, twisted film. The action centres throughout on the brilliant Natalie Portman as she rollicks through the psychological pressures of trying to make it in the cruel world of ballet. The choreography of the opening scene sets the tone for the ensuing action and we are soon swept into the...
Exit Through The Gift Shop: Quite the curio!
This documentary opens with the the rousing sound of Richard Hawley intoning that "tonight the streets are ours" then it cuts to a scene with the famous artist Banksy sitting on a seat with his voice distorted and in silhouette explaining that "this is the story of when someone tried to make a film about me". What follows is the story of Thierry Guetta who has been hanging out with and filming...
The Way of the Gun: "You wanna do the man dance?"
From the very outset, this films extreme use of language and violence thinly veils what is at heart a highly stylised modern day western. But while George Roy Hill developed his Butch and Sundance as two very likeable rogues on the run, Christopher McQuarrie on the other hand tries to push the limits of character likability and instills his Parker and Longbaugh (the real names of Butch Cassidy and...
Somewhere: Nowhere Fast
Sofia Coppola is back with her 4th feature film as writer and director. The story follows a hugely successful actor Johnny Marco (played by Stephen Dorff) as he mopes around the Chateau Marmont and gets to know his daughter Cleo (Elle Fanning) after not being in her life for a number of years.   The pace is extremely slow, with single shots extending for minutes at a time without a cut. While...
The Kings Speech: Read This Your Majesty
The King's Speech opens with Colin Firth nervously getting ready for a public address in Wembley Stadium. Pre-World War Two England is evoked through mist and fog to create a dreamlike sensation of a time gone by. Firth playing 'Bertie' son to King George V takes to the podium and delivers a ghastly speech punctuated by what can only be described as a speech impediment so bad he can barely speak....
The Magnificent Seven: Haw, Haw, Haw
Ingredients: 1 classic Kurosawa film – The Seven Samurai 1 classic Elmer Bernstein score Yul Brynner Steve McQueen Charles Bronson James Coburn Brad Dexter Robert Vaughan Horst Buchholz Eli Wallach (the bad guy) John Sturges Method: Take your Japanese plot line and transport to somewhere in Mexico. Bring your bad guy into the film and bring to the boil. Add Yul Brynner and the remaining 6 to...
The Nightmare Before Christmas: Seasonally...
'There's children throwing snowballs / instead of throwing heads / they're busy building toys / and absolutely no one's dead' sings Jack Skellington, the pumpkin king of Halloween Town who, after having gone for a walk in the forest, accidentally stumbled into Christmas Town.   Masterfully directed by Henry Selick, The Nightmare Before Christmas is a journey into the vividly...
Harry Potter And The Deathly Hallows: Part 1
So here we are; the first half of the seventh part of the global phenomenon that is Harry Potter. In writing this review, I'm going to state that I assume you've read the novels or watched all of the movies up to this installment. If not, then stop reading. Stopicus Readicus Totallus. The film-makers have thrown no frickin' bone to people coming to this movie series for the first time. It's also...
An Affair To Remember / Totally unforgettable
Sometimes, a film manages to its way into the collective cultural consciousness and despite only being reasonably received on release. Obviously, as any film with the 1950s star power of Cary Grant and Deborah Kerr would, An Affair To Remember had some success at the box office, but remarkably for a film that was later voted the fifth greatest romantic film of the 20th Century by the AFI, the...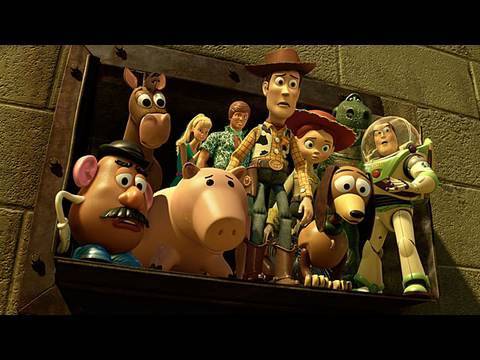 Toy Story 3: Youve got a Friend in Me
This movie has the feel good factor. The premise is simple in Toy Story: toys come to life when people aren't around and the drama unfolds therein. We've all seen Toy Story 1 or as I like to think of it Pixar 1 – a fantastic movie with a great plot and a truly groundbreaking animation style. Toy Story 3 picks up this mantle and moves it along at great pace. All the original characters, or rather...
Monsters: Well sort of but they are well hidden
Six years ago NASA discovered the possibility of alien life within the solar system. A probe was launched to collect samples but crashed upon re-entry over Central America. Soon, new life forms began to appear and half of Mexico was quarantined as an INFECTED ZONE. Today, the American and Mexican military still struggle to contain the 'Monsters' as the residents struggle to survive.   Gareth...
The Social Network: Like
Here is a 2 hour long, dialogue heavy film, starring Justin Timberlake, about the founder of Facebook Mark Zuckerberg and the legal case over ownership of the website. No seriously that is the premise for the film. No seriously! The surprise however is that The Social Network turns out to be a gripping and intelligently told story about flawed human beings and their troubled relationships. With...
The Social Network: Dislike. Meh, its like totally...
           I'm starting this review with a confession: I went into this movie determined not to like it. Not because I dislike any of the talent involved; I'm a huge fan of the director David Fincher and I would like to personally like to thank writer Aaron Sorkin for his previous creation, The West Wing. And most of the actors are fine with me too, although Andrew Garfield is a bit too...
Saw 3D: Seen it all before.
If it's Halloween, it must be Saw. It's that time of the year again when the minds behind 'the most successful horror movie series' set out their usual trap to capture a few million dollars. And, in an original move, this year it's "in eye-popping 3D!". But at this stage, we have to ask ourselves, do we care? Kevin Greutert, editor of the first 5 Saw films and the director...
2 tags
Scream: I heard you the first time
The year is 1996, the director is Wes Craven and the film is 'Scream'. This film opens with Drew Barrymore getting brutally murdered – not a bad way to start a movie by anyone's reckoning. In all seriousness though this film is clever, slickly paced and full of the kind of teen laughs that make for box office gold; to date I would hazard a guess that this is by far the most successful movie that...
5 tags
The Driver: Get in!
The Detective: A friend of yours told me where to find you in the middle of the day. The Driver: I don't have any friends.   Walter Hill (The Warriors, 48 Hrs.) had written the 1972 action film The Getaway, which starred Steve McQueen, about a criminal and his wife on the run. When Hill wrote and directed The Driver (1978) he had McQueen in mind for the lead also however the part ended up...
The Town: Forget it Ben, its Beantown
Word up, homies. I'm Ben Affleck, impossibily chiselled actor who is following in the footsteps of my hero, Clint Eastwood. I love to act, direct and remember my roots from Boston. Did I grow up in Boston? No, I didn't. Berkeley, Cali, baby. Okay, so I remember my roots vicariously through my Bostonian parents. But it's the same thing, aint it? So anyway, I'm reviewing my own flick right now, The...
2 tags
Dazed and Confused: Schools Out for Summer!!
It's May, it's Texas, it's 1976 and it's the last day of school man! Richard Linklater, following up his indie hit 'Slacker', put together an ensemble cast of future Hollywood stars including Ben Affleck, Nicky Katt, Milla Jovovich, Cole Hauser, Parker Posey, Jason London and Matthew McConaughey, to name but a few, to portray his idealised versions of 1970s...
Superman: The Movie
The one that started them all, the film that put superheroes on the Hollywood map and spawned numerous spin-offs and rip-offs came to our screens in 1978. This piece of cinematic iconography has a special place in my film loving heart and I felt pangs of sadness as I watched the now deceased Christopher Reeve playing the role of boyhood dreams. This film belongs to Reeve and throughout he proves...
I'm Still Here/ They Won't Let Me Leave
For illustrative purposes, this review is going to be done in the style of Strictly Come Dancing/Film 2011 presenter Claudia Winkleman. In the opening scene of this film, Joaquin Phoenix (JP to his friends, like me and Kate Moss) sports a beard that makes him look more like Zach Galifianakis than the heartthrob who stole our hearts in Two Lovers.  And on the fleeting occasions when we do...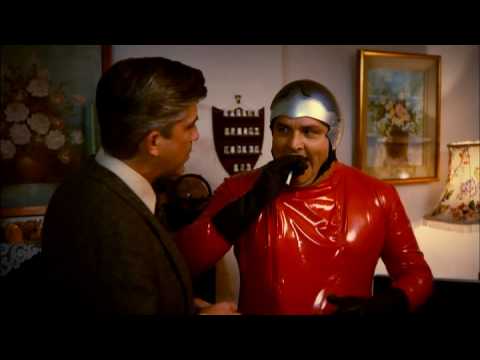 Oh No...nad!
The new film from director John Carney, Zonad, is set in the small village of Ballymoran, a rural community which instead of being built out of bricks and mortar is hewn from the building materials of pastiche and reference, and is situated anywhere in Ireland (each villager seems to have an accent from a different region of the country). It's a dusty hamlet more vilagey than most. (A meta...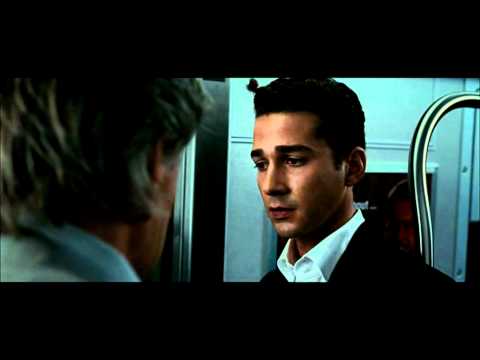 Wall St: Money is always awake
Michael Douglas looks old in this movie. The original 'Street' came out in the Eighties when we are all reading 'The Bonfire of the Vanities' and what not. I myself was barely cognizant and Oliver Stone came along. He introduced the concept of trading and superwankers like Gordon Gekko. Its as if the years have taught Stone, Douglas and the financial world the evils of capitalism. It...
Buried: Deep, deep, deep undercover
A concept movie, by definition has very few endings. When you have your main protagonist buried in a box, there are only two outcomes. One, he could survive (yay!). Two, he could die (sniff). Ah, but you say, it's the way you find out what happens that makes the movie, incident can help replace plot. Viewed through this lens, Buried is a fantastic achievement. It is relentless. The camera never...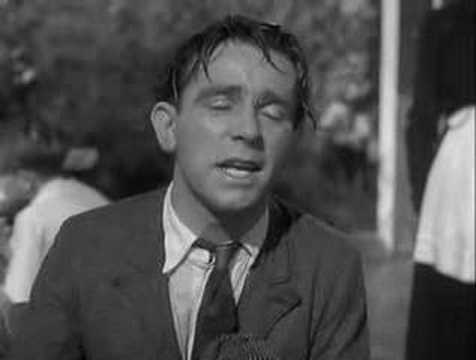 The Limey: Im ready, Im fucking ready
The Limey. Yeah The Limey. Always wanted to watch it, never did. I remember standing in a movie shop years ago, looking at the box thinking that looks cool. But I never watched it. Eventually the moment arrived and turns out it was worth waiting for. The action follows Wilson (Terence Stamp – who is The Limey by the way) as he travels to Los Angeles to ascertain the whys and wherefores of his...